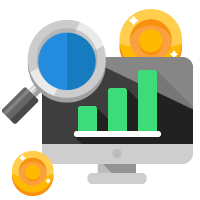 At gambling.co.nz we do not run online casinos, but we are players ourselves, so we know what other people like us expect when they log on to a site and we certainly understand the thrill of betting on our favourite games and waiting to see if we have won.
We know that it is not always easy to distinguish between the good and the bad casino sites, or to find ways to compare online casinos with one another. As a result of that situation, and because we know that not all sites are equally trustworthy, we provide a service to other gamblers by testing and reviewing many older and newer online casinos sites.
The Top Online Gambling Sites of 2022
Casino Blacklist - Avoid These Sites
There are some casinos that, for one reason or another, we just can't recommend to our readers. It may be that these sites have a reputation for paying out slowly (or not at all!), that they have a poor selection of games and/or bad software, or that they don't respond promptly to user enquiries.
Not every casino that makes it onto our gambling blacklist will try to swindle you out of your hard-earned cash, although that is one way to make this list, but we would still recommend that you avoid them when there are so many other top casino sites out there that would love to have your business.
What follows is a list of sites that we, and our readers, have had bad experiences with: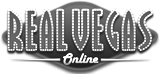 What we do
We at gambling.co.nz keep up to date with the latest trends and find new and exciting sites where you can enjoy your online gambling.
Our team of experts have a strict set of standards and only once we are satisfied that a site is trustworthy and offers the kind of features that we expect it to have, will we recommend it for you to consider. On our pages you will find information about things such as the different gambling games online, bonuses, payment options and suitable devices. We have a comprehensive FAQ page and also some hints and tips to make your online gambling interesting, pleasant and safe.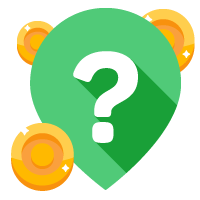 Here are some of the things we test on your behalf:
Does the site use the latest gaming software?
Does it offer generous welcome bonuses and incentives such as regular promotions, prizes and tips?
Does it display well on mobile devices?
Does it have a wide range of convenient payment options?
Does it allow you to play with New Zealand dollars?
Is it registered at reputable international gambling organisations?
Is it secure and does it use SSL encryption software to protect its clients? data?
Does it have friendly, efficient client service?
Are you ready to start exploring some top online gambling sites for New Zealanders? Of course you are! We hope our advice will be useful to you. Have a look at our recommendations and register with one of them today. Enjoy the excitement of online gambling!
FAQs
How popular is online gambling in New Zealand?
In a word, very! There aren't too many bricks and mortar gambling venues in New Zealand, so online gambling is the only option available to lots of Kiwi gamblers.
How old do I need to be to play?
The age limit for offline gambling in New Zealand is 20 years old and we'd recommend that you wait until that age before you try online gambling. Casinos may, in practice, allow you to sign up at 18+ as long as you have a credit card but this could potentially lead to problems when you try to withdraw your winnings.
How is online gambling regulated in NZ?
Because online casinos based in New Zealand are illegal, the government does not regulate sites themselves. This doesn't mean that sites are unregulated, though – online casino sites will be licensed and regulated by bodies based elsewhere in the world.
Do I need to pay tax on winnings?
You'll only need to pay tax if you earn enough through gambling for your winnings to be considered part of your income. If in doubt, consult a tax professional or accountant!
Can I play using NZD?
Although AUD is probably more common, you will find some sites that allow deposits and withdrawals in NZD. Where possible, we recommend that you use it to avoid any fees associated with currency conversion.
Where can I find the best sites for NZ players?
Just check out this page! All of the casinos linked here are great places for those based in New Zealand to play.
What forms of gambling can I try?
If you can imagine it, then you can probably find it online. From poker and casino games to keno and sports betting, you'll be able to find it somewhere on the web.